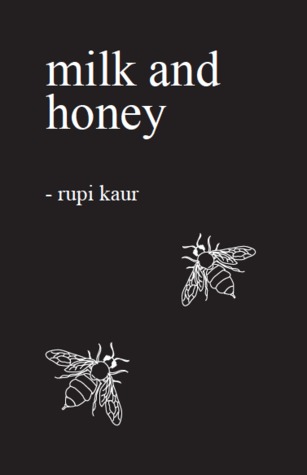 I am not the biggest reader of poetry.  It intimidates me.  I feel like I will fail at reading it; as though just the mere fact that it is poetry means that I won't understand it.  I am working through my own insecurities and exploring genres that I don't read very much, kind of like a personal project of sorts.  I had been seeing this book on various bookish-friends threads, and I was curious.  Even better, sometimes they included a photo of a poem that touched them in some way… which is great in building an understanding of said bookish-friend, but also in that I could see a glimpse of the poetry style.  And I was intrigued.
You see, the poems that I saw on Litsy or Instagram or what have you reached me.  They may have only been 3 lines, they may have been a page, but they stopped me in my scrolling.  I read them twice, three times.  I understood it.
So I put myself on the waiting list at the library, and it finally came.  I didn't know that this was poetry, but of course it is.  It is so raw, so emotional, so beautiful that I just, I don't know.  It grabbed me.  I want to send people copies of this book (and in fact already have).  I don't want to return it to the library.  This may have opened a whole new world for me, honestly.  I hope you read it too.
*****
milk and honey
by rupi kaur
Andrews McMeel Publishing, 2015
208 pages
Source:  Library
*****
//ws-na.amazon-adsystem.com/widgets/q?ServiceVersion=20070822&OneJS=1&Operation=GetAdHtml&MarketPlace=US&source=ss&ref=as_ss_li_til&ad_type=product_link&tracking_id=sara023-20&marketplace=amazon&region=US&placement=144947425X&asins=144947425X&linkId=89a5c70f6d7d9eaec5eff73116dc492e&show_border=true&link_opens_in_new_window=true —– var _gaq = _gaq || []; _gaq.push(['_setAccount', 'UA-23496794-1']); _gaq.push(['_trackPageview']); (function() { var ga = document.createElement('script'); ga.type = 'text/javascript'; ga.async = true; ga.src = ('https:' == document.location.protocol ? 'https://ssl' : 'http://www') + '.google-analytics.com/ga.js'; var s = document.getElementsByTagName('script')[0]; s.parentNode.insertBefore(ga, s); })();